A Career that makes a difference
Helping Individuals and Families Build a Better Future
We are a passionate team of public servants that provide safety and support to children and families.
At the Department of Social Services, we protect children, rehabilitate youth, and move families to self-sufficiency.
The reward is seeing Missourians move from challenging circumstances to safe, healthy, and productive lives.
Our work truly makes a difference in the lives of the people we serve.
CAREERS SUPPORTING INDIVIDUALS AND FAMILIES
The Department of Social Services: Opportunities in Ten Divisions
Children's Division
Ensures the safety and well-being of Missouri children and families in crisis.
Family Support Division
Helps Missourians access food stamp benefits, health care, child care, child support and assistance for the blind or visually impaired.
MO Healthnet Division
Links Missouri's most vulnerable to quality health care through Medicaid.
Division of Youth Services
Provides care and treatment to youth committed to Division of Youth Services custody.
Division of Legal Services
Provides comprehensive legal support to all program & support divisions.
Division of Finance and Administrative Services
Provides budgeting, financial and support services to all DSS agencies.
Human Resource Center
Guides HR services, including employee benefits, training, recruitment, labor relations, and union negotiations.
Strategic Performance and Innovations Unit
Manages and produces the department's statistical reports.
State Technical Assistance Team (STAT)
Supports investigating crimes against children and manages the Missouri Child Fatality Review.
Missouri Medicaid Audit and Compliance Unit
Audits providers and participants to ensure Medicaid Title XIX compliance in Missouri
Visit MOCareers.Mo.gov to Learn More About Opportunities Throughout the State of Missouri
BENEFITS OF MISSOURI STATE JOBS
We Take Care of the Team That Cares for Missourians
Work/Life Integration
Paid Time Off
Paid Parental Leave
Flexible Work Options
Financial Wellness
Student Loan Forgiveness
Pre-Tax Retirement Plans
Pension After 5 Years
Health & Wholeness
Medical/Dental/Vision Coverage
Employee Wellness Program
SELF (Employee Asst. Program)
We Care
15 Days Paid Military Leave
Community Service Events
Mentoring Initiatives
If you want to make change in people's lives, this is the place to start.
Rodney's favorite part of his current role as a trainer for the Division of Youth Services is teaching new team members and seeing their excitement as they begin to work with our youth.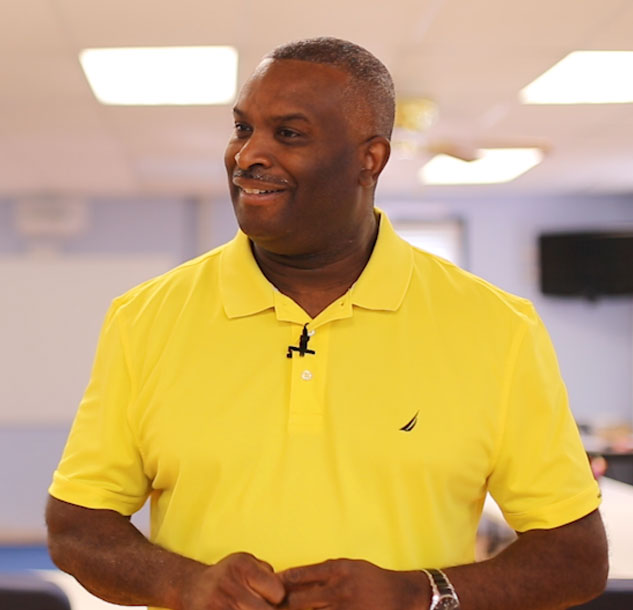 YOUR NEW CAREER STARTS HERE
Find and Apply for Department of Social Services Jobs
SEARCH JOBS