Always Ready, Always There
Be a Part of One Team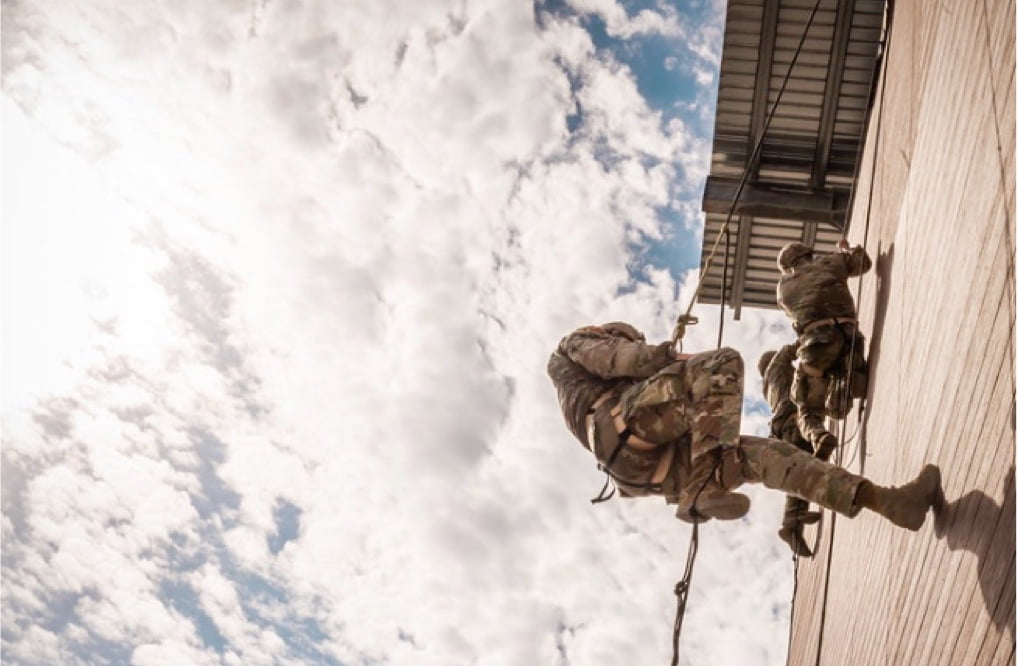 The Missouri National Guard organizes, trains, and equips a community-based public service oriented operational force of ready Citizen Soldiers and Airmen as a cohesive organization to defend and serve the people of Missouri and the United States of America.
We have a wide range of job opportunities across the state that help support the Missouri National Guard.
Join a force that will ensure you become part of One Team.
A Rewarding Career of Service
Inspiring Jobs In Missouri's National Guard
Administration
Responsible for overseeing budgeting, financial resources, audits, and human resources. Additional programs include Archives, the Missouri Military Museum, the Veterans Recognition Program, and the Ike Skelton Training Site Cafeteria.
Military Funeral Honors
Responsible for providing deceased Missouri Military Veterans the proper military honors (burial services) to which they are entitled based on their patriotic service to our state and nation.
Environmental
Providing a safe environment for employees by providing compliance and corrective projects, environmental services, and program management.
Information Management
Providing distance learning and information management support to all programs throughout the Missouri National Guard.
Construction & Facilities Management
Responsible for construction and facility management for 15 locations across the state.
Security
Providing security for facilities, equipment, and personnel statewide.
Air Guard
131st Jefferson Barracks Air Station consists of Environmental and Operations and Maintenance staff. The 139th Rosecrans Wing consists of Environmental, Operations and Maintenance, Military Security, and Firefighters.
Army Guard
The Missouri Aviation Classification Repair Activity Depot (AVCRAD) specializes in the maintenance of aircraft and requires multiple support staff positions. Providing support to 59 Armories & Readiness Centers located across the state.
Visit MOCareers.Mo.gov to Learn More About Opportunities Throughout the State of Missouri
At the Missouri National Guard, we train, fight, and win while taking care of each other as one team.
I am one piece of that puzzle and it is an honor to be a part of a department that is always ready and always there to help our citizens during their time of need."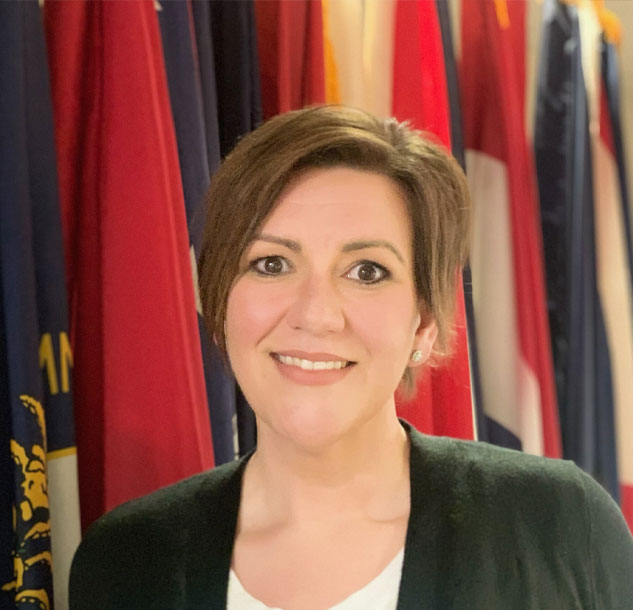 BENEFITS OF MISSOURI STATE JOBS
We Take Care of the Team That Cares for Missourians
Work/Life Integration
Paid Time Off
Paid Parental Leave
Flexible Work Options
Financial Wellness
Paid Time Off
Paid Parental Leave
Flexible Work Options
Health & Wholeness
Medical/Dental/Vision Coverage
Employee Wellness Program
SELF (Employee Asst. Program)
We Care
15 Days Paid Military Leave
Community Service Events
Mentoring Initiatives
YOUR NEW CAREER STARTS HERE
Find and Apply for the Missouri National Guard
SEARCH JOBS