Improving Lives for Safer Communities
We Reduce Risk and Recidivism
A position in the Missouri Department of Corrections is more than a job. It's a calling.
Corrections employees transform lives. Throughout the state, the dedicated professionals on our team work with Missourians in 20 prisons and 44 probation and parole districts to advance public safety. We facilitate job training, rehabilitation, treatment, and education to equip Missourians involved in the criminal justice system with the skills they need to contribute to their communities, inside and outside our walls. About 95 percent of people who enter the prison system ultimately are released. Our job is to help them be good neighbors.
To realize our mission of improving lives for safer communities, we need talented staff in all job types — corrections officers and parole officers, teachers and counselors, cooks and maintenance workers, investigators, and support staff.
Join a team that makes a difference.
Careers in Corrections
Choose From 200 Job Types in Five Areas
Office of Director
Oversees functions of the department's four main divisions, as well as special units and offices.
Adult Institutions
Protects safety and security in
20 state correctional centers.
Probation and Parole
Supervises Missourians on probation, on parole, and in supervision centers.
Human Services
Fosters staff recruitment, development,
and wellness.
Offender Rehabilitative Services
Oversees education, job training, health, and rehabilitation programs.
Visit MOCareers.Mo.gov to Learn More About Opportunities Throughout the State of Missouri
BENEFITS OF MISSOURI STATE JOBS
We Take Care of the Team That Cares for Missourians
Work/Life Integration
Paid Time Off
Paid Parental Leave
Flexible Work Options
Financial Wellness
Student Loan Forgiveness
Pre-Tax Retirement Plans
Pension After 5 Years
Health & Wholeness
Medical/Dental/Vision Coverage
Employee Wellness Program
SELF (Employee Asst. Program)
We Care
15 Days Paid Military Leave
Community Service Events
Mentoring Initiatives
I love what I do every day
Originally from the Congo, Mimi Nazu found a home in Missouri, and a career in the Department of Corrections. With support from her team, she has risen through the ranks from Corrections Officer I to Functional Unit Manager–while earning two advanced degrees and raising four children. "I encourage everyone who wants to advance, everyone who wants to make it a career, to go for it."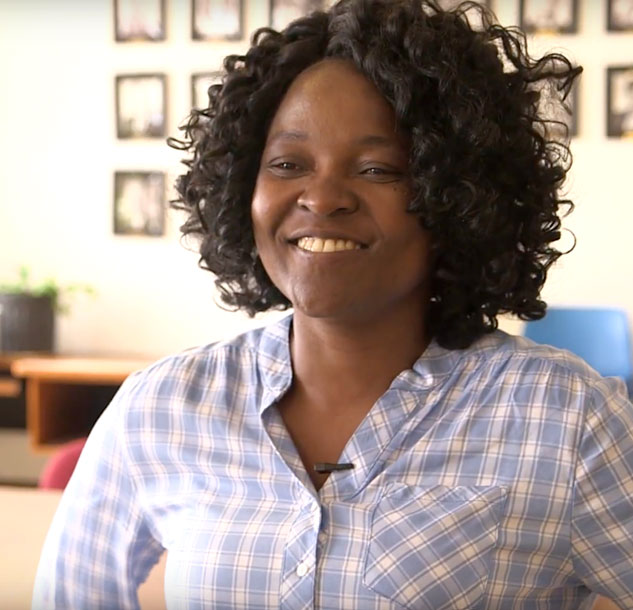 YOUR NEW CAREER STARTS HERE
Find and Apply for Department of Corrections Jobs
SEARCH JOBS