COVERING STATE EMPLOYEES & RETIREES
We Provide Quality, Affordable Health Insurance
Join a team that provides affordable, accessible, quality health plan options for most state employees and retirees.
As part of Missouri Consolidated Health Care Plan (MCHCP), you have the opportunity to meet the health insurance needs of most state employees and retirees and even some local government employees.
Find jobs in a variety of professional and support roles, including benefit administration, member education, clinical services, finance, communications, and information technology
CAREERS THAT PROMOTE WELL-BEING ACROSS OUR STATE
Missouri Consolidated Health Care Plan: Job Opportunities in Many Areas
Management
Oversees and coordinates the planning and day-to-day operations at MCHCP.
Finance and Payroll
Directs the plan's accounting and financial health, human resources and data.
Information Technology
Provides IT services, support and infrastructure for MCHCP.
General Services
Manages building and ground maintenance, as well as mailroom and custodial duties.
Multimedia Communications
Generates content to educate members on their health and benefit options.
Clinical Services
Supports and promotes health and nutrition across the plan's membership.
Member Services
Delivers answers to members' most important plan- and benefit-related questions.
Visit MOCareers.Mo.gov to Learn More About Opportunities Throughout the State of Missouri
BENEFITS OF MISSOURI STATE JOBS
We Take Care of the Team That Cares for Missourians
Work/Life Integration
Paid Time Off
Paid Parental Leave
Flexible Work Options
Financial Wellness
Student Loan Forgiveness
Pre-Tax Retirement Plans
Pension After 5 Years
Health & Wholeness
Medical/Dental/Vision Coverage
Employee Wellness Program
SELF (Employee Asst. Program)
We Care
15 Days Paid Military Leave
Community Service Events
Mentoring Initiatives
Being an employee with MCHCP for over 27 years has been both challenging and rewarding.
I feel privileged to be part of an organization that truly takes care of its members and employees.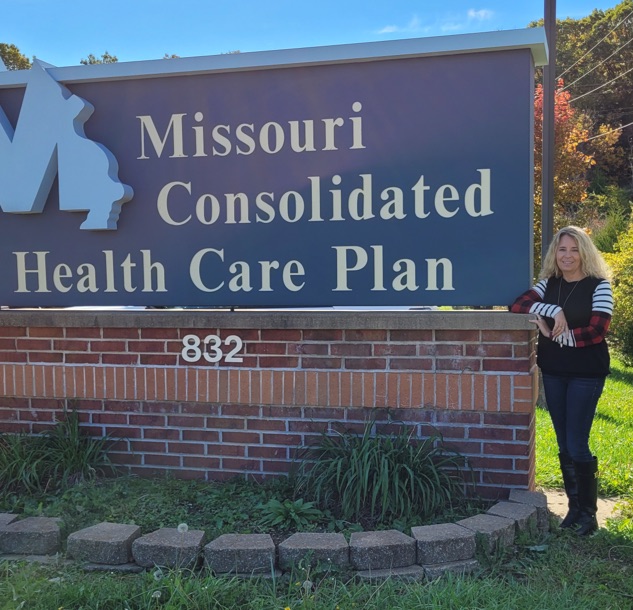 YOUR NEW CAREER STARTS HERE
Find and Apply for Missouri Consolidated Health Care Plan Jobs
SEARCH JOBS