CULTIVATING A STRONGER MISSOURI
Feeding, Fueling, and Clothing the World
Be part of the team that is vital to protecting the quality of life of all Missourians by ensuring the state's food supply remains nutritious, affordable, and reliable. Agriculture is Missouri's number one economic driver, and the Department of Agriculture plays a key role in growing the economic health of the state. By working to safeguard Missouri's food and agricultural resources, your job will have a positive impact on the daily lives of people and ensure the prosperity of the state.
Whether you have a degree in agriculture, chemistry, marketing, or food science, or are looking for an entry-level opportunity, our careers will allow you to support Missouri's rural and urban communities. Job opportunities range from plant science and veterinarian skills to marketing and consumer protection.
CAREERS THAT IMPROVE OUR QUALITY OF LIFE
Find Exciting Job Opportunities in Nine Agriculture Teams
Agriculture Business
Development
Markets agriculture products domestically and internationally.
Animal Health
Protects Missouri livestock and pets from disease.
Grain Inspection and
Warehousing
Ensures overall quality, condition, and weight of grain being bought or sold.
Plant Industries
Strengthens consumer confidence in Missouri agriculture products and services.
Missouri Agricultural and Small
Business Development Authority
Invests in Missouri farmers, ranchers, and small businesses.
Missouri
State Fair
Showcases Missouri agriculture, since 1901.
Weights, Measures, and
Consumer Protection
Safeguards Missouri's marketplace of food, fuel, and fiber products.
Wine and Grape Board
Coordinates marketing and public relations activities to promote Missouri Wines.
State Milk Board
Administers Missouri's Grade A and manufacturing milk inspection programs.
Visit MOCareers.Mo.gov to Learn More About Opportunities Throughout the State of Missouri
BENEFITS OF MISSOURI STATE JOBS
We Take Care of the Team That Cares for Missourians
Work/Life Integration
Paid Time Off
Paid Parental Leave
Flexible Work Options
Financial Wellness
Student Loan Forgiveness
Pre-Tax Retirement Plans
Pension After 5 Years
Health & Wholeness
Medical/Dental/Vision Coverage
Employee Wellness Program
SELF (Employee Asst. Program)
We Care
15 Days Paid Military Leave
Community Service Events
Mentoring Initiatives
Agriculture is a big part of
every Missouri community.
We're a team that is constantly working to provide services to Missourians that effect them in their everyday lives. By providing a safe place for farmers to do business, we're able to help keep small towns running.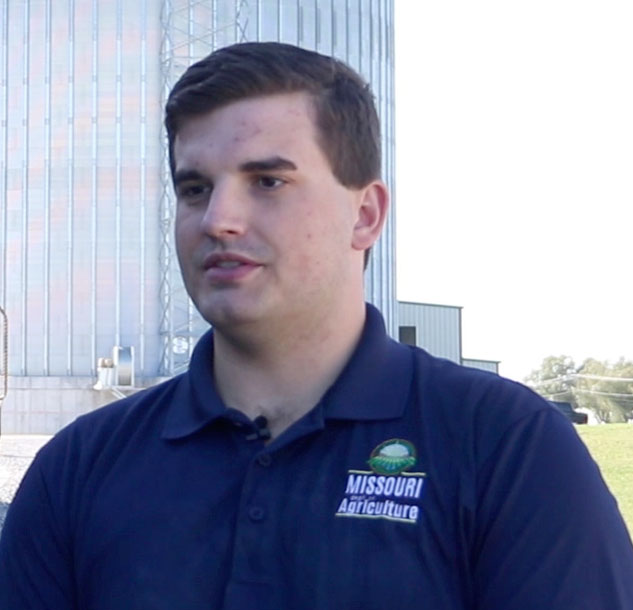 YOUR NEW CAREER STARTS HERE
Find and Apply for Department of Agriculture Jobs
SEARCH JOBS